Air League 12ft Powder Coated Trampoline with Enclosure Blue
Top Of The Range Safety Enclosure
72 All New High Tension Springs
2mm Gauge Top Frame
5 Year Frame Warranty
Powder Coated Frame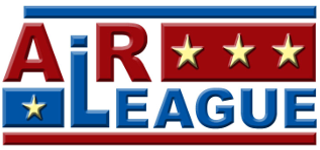 Introducing the Air League Powder Coated12ft trampoline.
Trampolines are not just for kids, they are for the whole family! Parents, teenagers and children alike can enjoy trampolining. Suitable for large families, small families, young children and old, you really can't go wrong choosing an Air League trampoline as it's perfect for everyone.
Powder Coated Frame
The frame is constructed with extra strong 2mm galvanised tubes that are covered by our unbeatable 5-year frame warranty. The HOT galvanisation process ensures that the trampoline frame sections are galvanised inside and out, which is better for garden and outdoor use. The frame is then powder coated for a further layer of protection.
Springs
Spring quality and quantity should be set up dependant on the most common user weight. Generally more/stronger springs are required for heavier users but too many springs can affect performance for lighter users. The Air League 12ft trampoline comes with 72 Galvanised and Zinc plated 178mm Max Bounce springs with increased helical circumference and greater resilience - leading to improved energy retention in the spring recoil. We have found this spring set up to produce the best all round performance for the whole family resulting in increased bounce for heavier users whilst still maintaining performance for lighter users.
Bounce Mat
All Air League trampoline jump mats are made in the USA and manufactured from Grade A Permatron. Permatron is a unique material that can be left outside all year round as it is weather proof and gives an excellent cushioned bounce due to being easy-draining and air-permeable. We have experimented with cheaper Permatron mats manufactured from outside of the USA but found the quality to be considerably poorer. The V rings used to attach the jump mat to the springs are secured with eight rows of stitching for extreme durability.
Safety Padding
Air League 12ft trampoline safety padding uses a special shock absorbing closed cell polyethylene to provide protection from the trampoline frame and springs. There is an extra thick layer of padding around the edge to provide added protection from the hard steel frame of the trampoline. The covering of these deluxe trampoline pads are also UV treated to protect against harmful rays from the sun.
Safety Enclosure
The safety enclosure is the most effective safety feature you can get for a trampoline and the Air League 12ft trampoline's enclosure has been designed for optimal strength and durability but is still extremely easy to assemble. The mesh of the safety net is made from super strong and flexible Terylene thread and the intelligent design utilises cleverly angled poles to minimise the risk of accidents involving the upright posts. Combining this with the vertically running net and this really is an extremely well thought out and safe enclosure. Featuring a large L shaped zipped entrance which we have found to offer the best compromise of easy entry and security. The enclosure poles have foam impact padding fitted to protect users and are covered with a pvc sleeve to protect this important safety feature from the elements. The trampoline enclosure poles click together easily but due to the clever design remain in place even when faced with an out of control jumper to catch. The enclosure net is securely tied to the jump mat to keep users safely inside the trampoline and also drastically reduces the chances of accidentally landing on the spring padding. The fibre glass poles that run around the top of the enclosure ensure there is no sagging of the top of the net and help the net to run vertically down to the edge of the jump mat.
Testing
All our trampolines are subjected to extensive testing and have passed the tests of independent European testing institutes such as TÜV and are made with a strong 2.0mm HOT galvanised steel frame.
The Air League range offers a fun filled bouncing bonanza for the whole family to use.
Designed to incorporate the strength to comfortably hold adults, but to not compromise on the spring reaction for the kids. All in all the Air League 12ft will meet almost everyone's needs and you'll be bouncing for hours, keeping fit while having fun.
More Information
Powder Coated Frame
Constructed with 2mm powder coated tubing.
Trampoline Height
89cm.
Diameter
12ft.
Springs
72 Galvanised and Zinc plated 178mm Max Bounce springs.
Max User Weight
24st
Quality Standard
GS/TUV certification comes as standard on this trampoline.
Assembly
Simple construction is required using the instruction manual for guidance. All tools and fixings required are included with the trampoline package.
Delivery
COVID - 19 NOTICE - Please be prepared that you will experience a delay with the delivery your goods due to the unprecedented demand across the country at this present time. We are working hard with our couriers to get all items dispatched and delivered as quickly as possible. We are kindly are asking all customers to wait a minimum 10 working days prior to contacting us to chase a delivery as it is likely your goods will arrive or be booked in within this time frame.
Delivery throughout the whole of Ireland and we endeavour to have your item with you within 7 working days from date of purchase. Some heavy items can take up to 10 working days for delivery in which case the courier will contact you directly to update you on the delivery date.
Throughout the Delivery process we do endeavour to keep you informed of the delivery progress either by text or email. Delivery is a one man kerbside delivery and you should ensure to have somebody available to help the driver with the item if its over 30kg. Please see the table and explination below for a guide to our delivery service.
Example Delivery Schedule for an item ordered at 5pm on a Tuesday
Tuesday 5pm: Order placed on website
Wednesday 11am: Item collected from our warehouse by our courier
Monday or Tuesday: Item is delivered to your door
| If your item is despatched on.. | It will be delivered on.. |
| --- | --- |
| Monday | Thursday or Friday |
| Tuesday | Friday or Monday |
| Wednesday | Monday or Tuesday |
| Thursday | Tuesday or Wednesday |
| Friday | Wednesday or Thursday |
When will my item be delivered?
Delivery for Items under 50kg's including Trampolines, Home Gyms and Games Tables –
1. Your order is received into our warehouse and is picked and packed ready for collection and delivery to you.
2. Tracking details will be sent direct to the email address provided on the order.
3. Within 3-5 working days the tracking will become live on our courier's website.
4. Once the tracking has become live you will receive a text message from the courier to confirm a delivery date and time. The delivery is normally completed 24-48 hours after the live tracking becoming available.
5. If for any reason, you cannot accept delivery at this time, it is easy to rearrange for a more convenient time.
Delivery for items over 50kgs –
1. Your order is received into our warehouse and is picked and packed ready for collection and delivery to you.
2. Within 3-5 working days the item will arrive at your local depot.
3. Once the item is at your local depot the courier will contact you direct within 48 hours to arrange/book in a suitable time for delivery.
Delivery timescales can sometimes be delayed by different factors such as weather, transport system congestion & busy periods so from time to time delivery may take a little longer than the stated time. We will endeavour to let you know of any delays before they happen but sometimes this is outside of our control.
Standard 12 Month Warranty
This product comes with a 12 month warranty supplied directly from Irish Sports Warehouse
In the unlikely event of a problem arising, please contact us immediately and we will be happy to help.
Please be aware that unless stated otherwise free gifts and batteries are exempt from our Standard 12 month warranty.
Please see Terms and Conditions for more information.